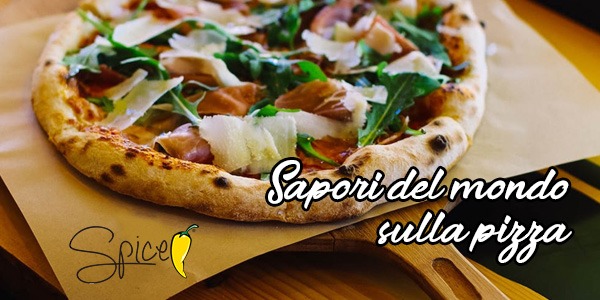 Have you ever wanted to taste international flavors on your beloved pizza? Well, you're in luck! Pizza makers all over the world are embracing the opportunity to blend culinary influences from different traditions into pizza. In this article, we'll explore how pizza makers are incorporating global flavors into the quintessential Italian dish, creating new flavorful combinations that will satisfy even the most discerning palate.
An explosion of international flavours
Pizza is experiencing a culinary revolution, with creative pizza chefs embracing ingredients and toppings from all over the world. From traditional Italian pizzas with a global twist to bold culinary fusions, pizza chefs are driving the evolution of pizza forward.
Examples of tasty fusions
Pizza Margherita Mexican: A base of tomato and fresh mozzarella is enriched with jalapeño pepper, guacamole and cilantro. The result? A combination of explosive flavors that perfectly marries the Italian tradition and the spicy tastes of Mexico.
Teriyaki Hawaiian Pizza: This variant combines the sweet and salty taste of teriyaki sauce with the classic pairing of pineapple and ham. An explosion of tropical flavors that will take your pizza to the next level.
Pizza Indian Tikka Masala: A base of creamy and spicy curry, chicken tikka and paneer cheese. The result is a pizza that combines the richness of Indian spices with the crunchiness of a thin Italian base.
Innovative cooking techniques
The pizza makers are not limited only to new ingredients, but also experiment with cooking techniques from different culinary traditions. From using traditional wood-fired ovens to get the perfect crispy crust, to using cast iron skillets for a soft, fluffy base, the possibilities are endless.
The importance of balance
While incorporating international flavors into pizza is exciting, finding the balance between the different ingredients is key. Experienced pizza makers know how to balance tastes to ensure a harmonious taste experience, so that no flavor is overpowering over the others.
Explore new horizons of taste
With the introduction of international flavors on pizza, the traditional concept of "pizza" is expanding. Now you can explore a range of options, from Italian classics to innovative gourmet creations from around the world. Don't hesitate to be surprised by the new combinations and bold flavors.
Conclusion
Thanks to the audacity and creativity of pizza makers incorporating international culinary influences, pizza is becoming a real gastronomic journey. From tangy tastes to aromatic spices, you can experience a multitude of global flavors on your favorite pizza. So, don't be afraid to try something new and enjoy the best of both culinary worlds on your own slice of heaven. What are you waiting for? Create your own original pizza with "Spice-electronics ovens"
Comments (0)
No comments at this moment