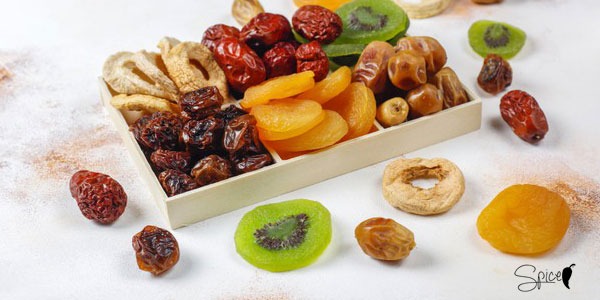 Food drying
Food drying is a very common practice and also convenient because it allows you to eliminate liquids from products and therefore use them for longer. It is also a completely natural process , which occurs thanks to the use of heat, so it does not compromise but rather extends the life of food. By subtracting the portion of water contained you prevent the food from deteriorating more quickly. Fruits and vegetables can be an eloquent example.
These, if not consumed in a short time, risk ending up in the dustbin, with considerable environmental damage and significant waste. Instead, with a simple technique it is possible to keep shopping for a long time without throwing anything away. With drying all processes are slowed down and therefore the products do not undergo the normal chemical oxidation reactions and last a long time. Once dried, food can be stored in containers or bags and then used as desired.
This technique has become very popular in recent years and was actually developed at the beginning of the twentieth century when, by heating food with hot air or hot surfaces, it was dried. You can use temperatures between 30 and 40 degrees for low drying, between 50 and 60 for an average and up to 90 degrees for a high temperature.
Fruit drying is one of the most common practices because, once dehydrated, it is easy to consume, to use for dishes and can also be taken to the office, on a trip or for Street. It becomes easier to use and therefore people also tend to try to eat more fruit.
Convenience and advantages of drying
When introducing yourself to the world of dehydrated fruit one of the most common questions is the pros and cons of this form of consumption and above all whether it is more convenient to buy it or make it at home. On this last point, the situation is undoubtedly very clear: it is better to buy a special machine and make it at home, there is no comparison between dried fresh fruit and pre-packaged product.
When food is dehydrated, it retains its organoleptic properties , however it can lose some of the vitamins. Dehydrated fruit can be eaten both like this and used after appropriate rehydration. In this way it is not only possible to take advantage of seasonal fruit even far from its period but to always have it with you.
It is therefore worth buying a food dryer , like the one from Spice Electronics , which allows to obtain a totally natural dehydration. Easy to use, it can be used for fruit, vegetables and other products to be used both as a snack and to cook other dishes.
With an appliance of this type you can ensure home-made but professional drying , so you are sure not to make mistakes and to eliminate the water correctly. The final product is liquid-free but perfectly preserved and healthy, able to maintain the nutritional properties, energy and quality of the food.
Do-it-yourself methods might have been fine in the early twentieth century but today they are not recommended. If the procedure is not done properly, air gets in or mistakes are made, there is a risk of completely compromising the product and therefore its use in the kitchen.
3 recipes with dehydrated fruit
Each recipe with dehydrated and dried fruit requires imagination, you can create what you want to your liking.
Dried apple pie
An idea that will make the whole family happy is apple pie , a simple dessert perfect for breakfast and snacks. 150 grams of flour 0, 150 grams of wholemeal flour, 150 grams of brown sugar, 1 sachet of yeast, 1 glass of milk, 1 dried apple cut into very thin wedges, the grated rind of a lemon or orange, a pinch of salt. For this you need a mold of about 24 centimeters. It is possible to mix all the ingredients, sifting the flour and baking powder and baking for about 40 minutes at 180 °. Dried fruit allows you not to have to consume the dessert during the day but to have it for at least a week. The taste is impeccable.
Grapes with hazelnuts and dried dates
A quick dessert for an impromptu dinner is grapes with hazelnuts and dried dates . Once dried, the dates must be chopped together with the hazelnuts. Then skewer the grape with a toothpick, lightly wet it with water and sugar and dip into the mix. You will get many balls that are crunchy on the outside and have a soft heart.
Herbal tea with dehydrated fruit
An idea to avoid wasting water is to put the dried fruit in a jug, in this way not only you get a very tasty drink that can be drunk hot in winter and cold in winter. summer but it rehydrates the fruit. The same can then be enjoyed next to the drink as a snack or be used later for the preparation of a dessert with yogurt.
Comments (0)
No comments at this moment